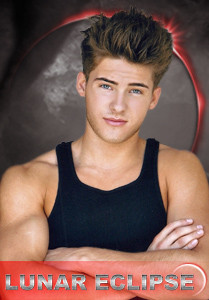 Lunar Eclipse 2:
Guest Announcement: Cody Christian
We are very happy to announce that Cody Christian is going to join us at Lunar Eclipse 2 in December!
Shortly you'll see Cody as "Theo" the new werewolf in Beacon Hills in Season 5 of Teen Wolf!
All extras are going to be available soon.
_______
Lunar Eclipse 2:
Gast-Ankündigung: Cody Christian
Wir freuen uns sehr euch mitzuteilen, dass Cody Christian zur Lunar Eclipse 2 im Dezember kommen wird!
In Kürze werdet ihr Cody als "Theo" den neuen Werwolf in Beacon Hills in der 5. Staffel von Teen Wolf kennenlernen.
Alle Extras wird es in Kürze zu kaufen geben.